Wine production technologies
Golguz is one of the few wine producers in Slovakia that grows grapes exclusively in its own vineyards. In the past (until 2011) the vineyards were planted from our own produced seedlings (where we were among the largest producers of seedlings in the former Czechoslovakia with a production of up to 3.5 million seedlings per year). Today we implement new plantings by selecting the most suitable clones of vine varieties with quality seedlings from Germany and Austria. So we don't buy grapes, quite the opposite. We also sell part of the grapes to other processors. The best grapes remain at home, they come only from the best tracks, which are already approached by winter cutting so that quantity goes to the background, quality is paramount. Collection is followed by fast and gentle processing . All wines are made modern technology of controlled fermentation + gentle processing of grapes. Pneumatic presses – gently process grapes. Grape juice is naturally converted into wine by fermentation. Controlled fermentation of white wines (using pure yeast cultures) takes place at temperatures from 13 to 20 ° C. The technologist takes control of these processes and the result comes in the form of full-bodied fresh wines with a pleasant, varietal character. White varieties lie in stainless steel containers. We try to make our wines have a character – they are not uniform. We do not build wines only on the staggering primary aroma of young wines, which disappears after half a year after bottling and then the wine remains as if without soul. The technology of red wine production is paid much less attention in the cellar, the more it is paid in the vineyard. Red wines often only need enough time to mature and their potential, determined by the year and the effort in the vineyard, will manifest itself. Most of the red wines mature in barriques (volume 225 l) and classic wooden barrels (volume 3500 l).
You can find our wines in Slovakia in all good wine shops, quality restaurants . A lot of ice wine, which is our specialty, also travels to France, where it has found many customers, so it may happen that they will offer it to you under the Eiffel Tower on the Champs-Élysées. Relatively large quantities of our wine also travel to the dynamically developing markets of Southeast Asia, which is beginning to discover the beauty hidden in wine. We believe that our wine becomes a real cultural experience for consumers.
Story of Ferdinand Fussmann
a great winemaker and co-founder of a modern winemaking tradition in Hlohovec. In pre-war Czechoslovakia, Fredinand Fussmann was a leading wine producer, in some writings even listed as the largest producer and trader of wine in Slovakia with an annual production of 5,000 hectoliters of potable and quality wine.
However, the history of Hlohovec is silent about Ferdinand Fussmann, he is even skeptical of the rich viticultural tradition in the town, which today has its successors in the form of Golguz winemaking.
Who was Ferdinand Fussmann?
Born on August 27, 1884, he came from the Slovenian town of Maribor, from where he moved to Slovakia at the beginning of the 20th century. In 1916 he bought most of the land between Bojničky and Dvorníky, where he founded his own winery called Panonia. By 1924, he gradually built an extensive wine-growing area with a smaller manor house along the road, which was used by the family as a summer residence.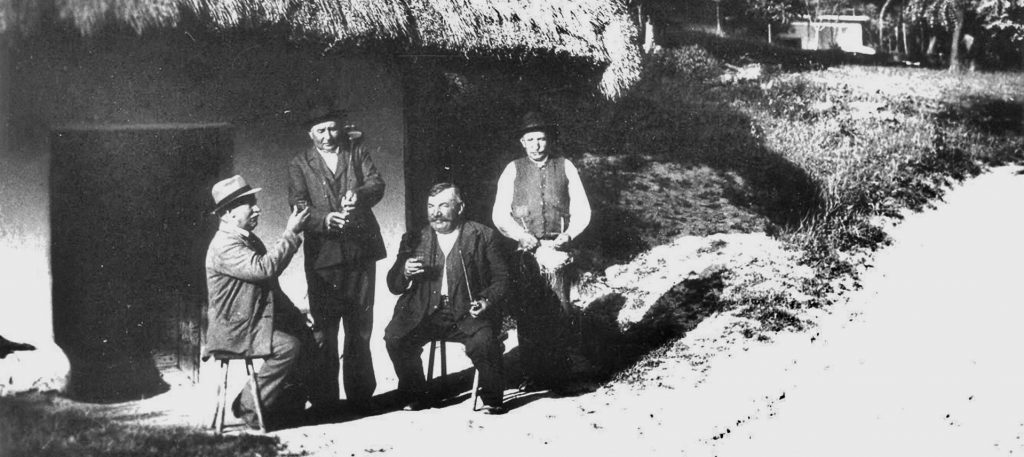 In the vineyards of Pannonia
mainly species such as Veltlin Green and Red, Silvan Green, Girl's Grape, Gamay White, Riesling, Čabanská perla, Malingre, Muscat Ottonel, Burgundy Blue, Tramín, Ezerjó and Medovec were grown, while the capacity of company pubs in Hlohovec and Šalgočka reached 6,000 hectoliters. wines.

Ferdinand Fussmann's extraordinary professional and organizational skills ranked him among the most influential entrepreneurs of Hlohovec in the interwar period, but his fate was tragically affected by the arrival of World War II. war.
Fussmann also decided to stay with his family during the war in Slovakia, and although for a long time he managed to protect himself and his family from deportations as an influential Jewish businessman, he was finally deported in 1944 with the whole family. The pilgrimage of Ferdinand Fussman's family ended on October 5, 1944 in Auschwitz, only his son Oskar, who emigrated to Germany after the war, survived.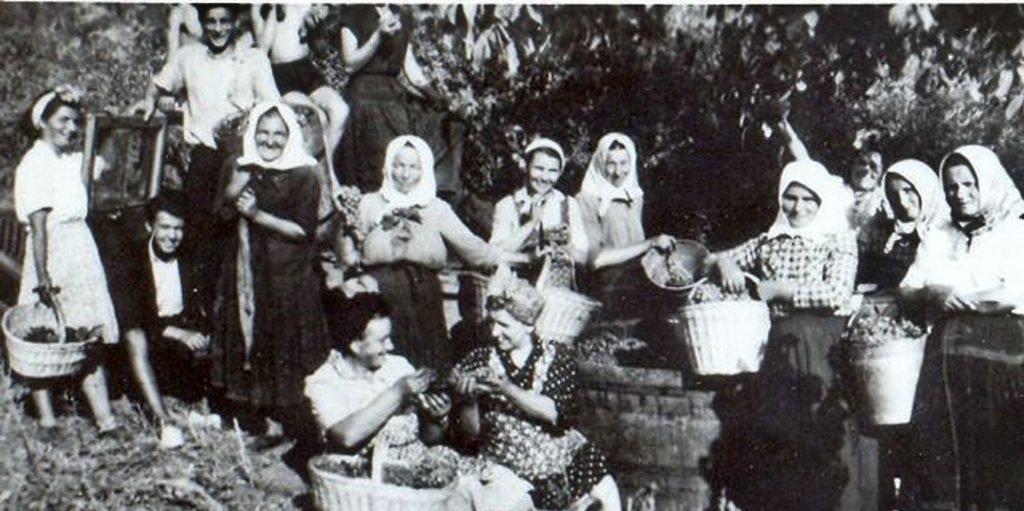 After the war, the state estates acquired the original area of ​​Fussmann's vineyards more than doubled. In 1995, after privatization and in 2005 after the restitution claim of his grandson Ferdinand Fussmann and the subsequent sale, the company Food Farm sro became the owner